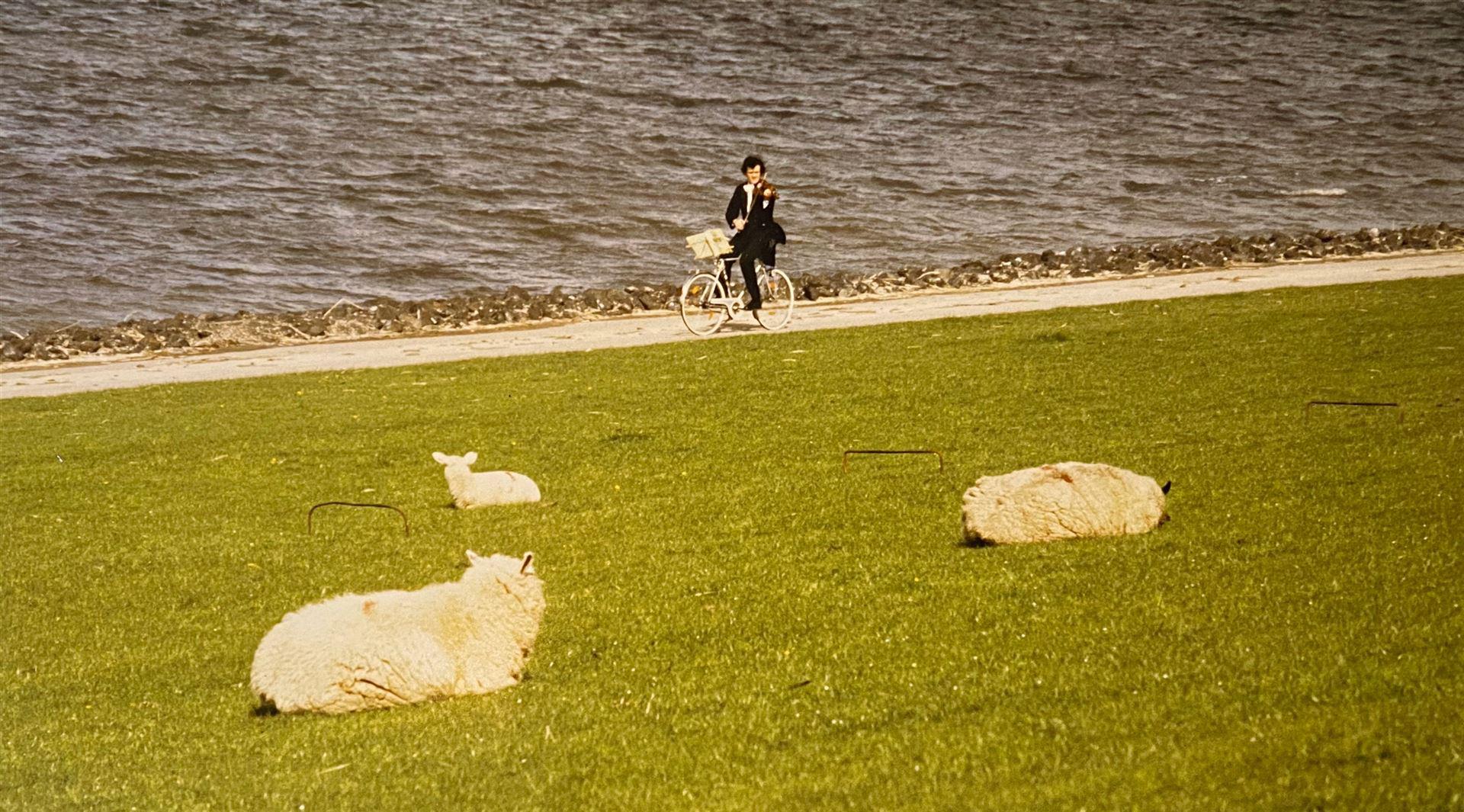 Amazing world record in northern Germany - between the sea and sheep
THE FIRST WORLD RECORD RIDE WITH NO VIOLIN BUT AN UNPLEASANT ENDING
The bike
The bike was a normal road bike with racing handlebars and a rear brake. The only modification to the bike was the replacement of the seat with a music stand.
About the rider
Christian Adam learned to play the violin at the age of 6. This instrument has accompanied him throughout his life journey, not only as first violinist with the Schleswig-Holstein Youth Symphony Orchestra, but also during his later musical studies in Hamburg and many concert trips.
His enthusiasm for craft work led him to a career as a violin maker. Since 2003, Christian Adam has been running his workshop in Ahrensburg, near Hamburg.
More information is available here
LEARNED TO PLAY VIOLIN AGED 6

WORLD RECORD FOR CYCLING BACKWARDS 113.3 KM

WORLD RECORD FOR CYCLING BACKWARDS 60.45 KM

MUSIC STUDIES - VIOLIN 1981-88

VIOLINMAKER - INDEPENDENT IN AHRENSBURG SINCE 2003

You'd never have guessed it!
You'd never have guessed it!
This short clip from a quiz show with Johannes B. Kerner from 2018 proves that the feat still works well years later without any training.